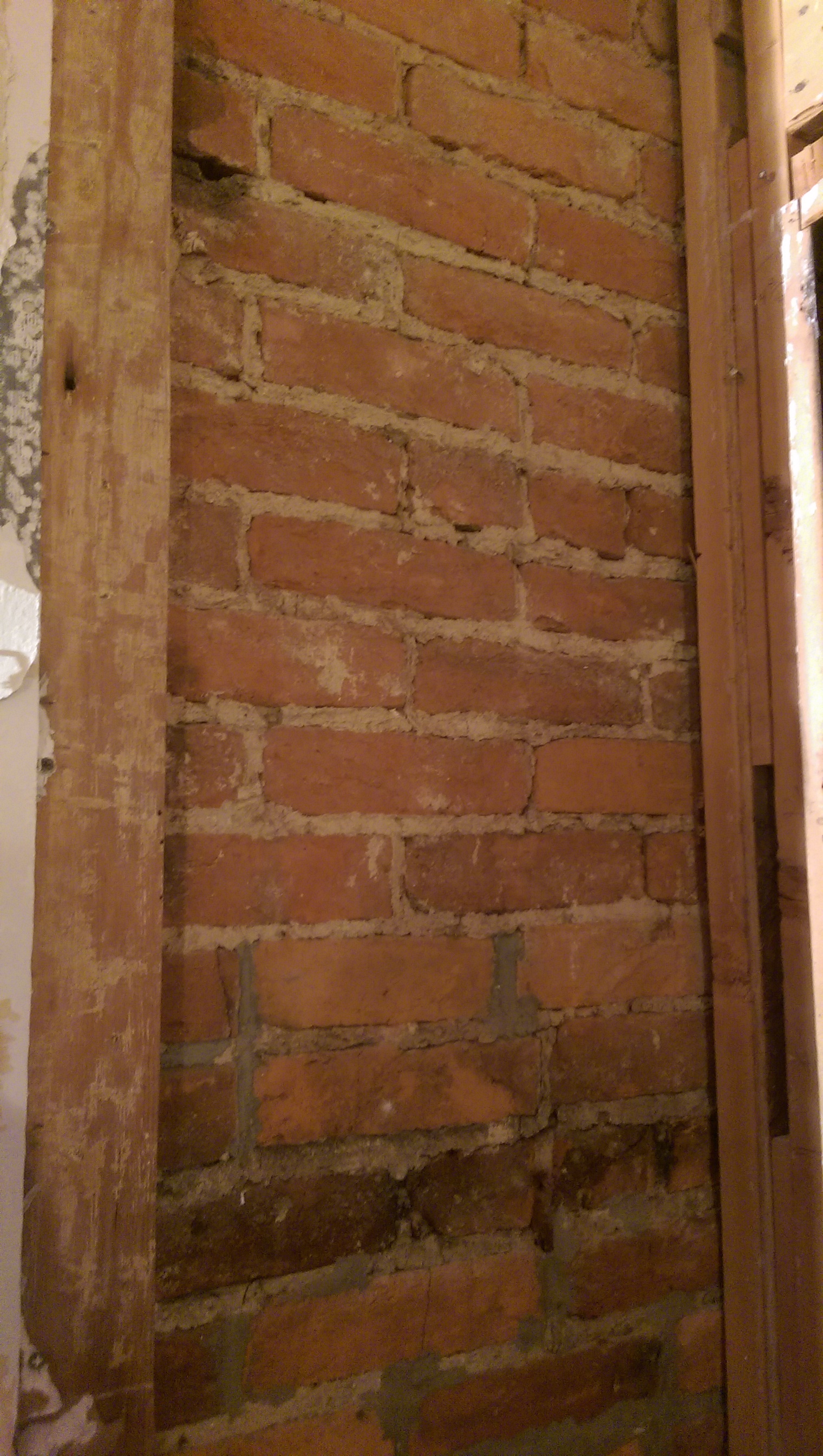 This is the exposed fireplace we intend to showcase in the new kitchen.  You never know what you will find when you start tearing walls down.  (Like a chipmunk skeleton!)  The original realtor listing said that there are 6 fireplaces  in this house, but I believe that I found the seventh. There are two chimneys that go from the dirt basement floor up through three floors of living space and a crawl space attic.  Each chimney seemed to have two openings per floor, so while that would mean 8 fireplaces, there is one exception.  The poor housekeeper in the servant's quarters (yep, I have servant quarters!) didn't have a fireplace.  I don't know if it is because of the tight staircase that she used to access the kitchen or if it is because she slept right above what we think is the cooking fireplace and residual heat kept her room warm.  Somewhere in the paperwork we have on the house, it says she was 35 years old and there was an 8 year old little girl – presumably a helper.  It doesn't say if they were family and I don't recall there being names.  I will have to look on the census to see if there is any additional information.  You never know what you will find on Ancestry.com! LOL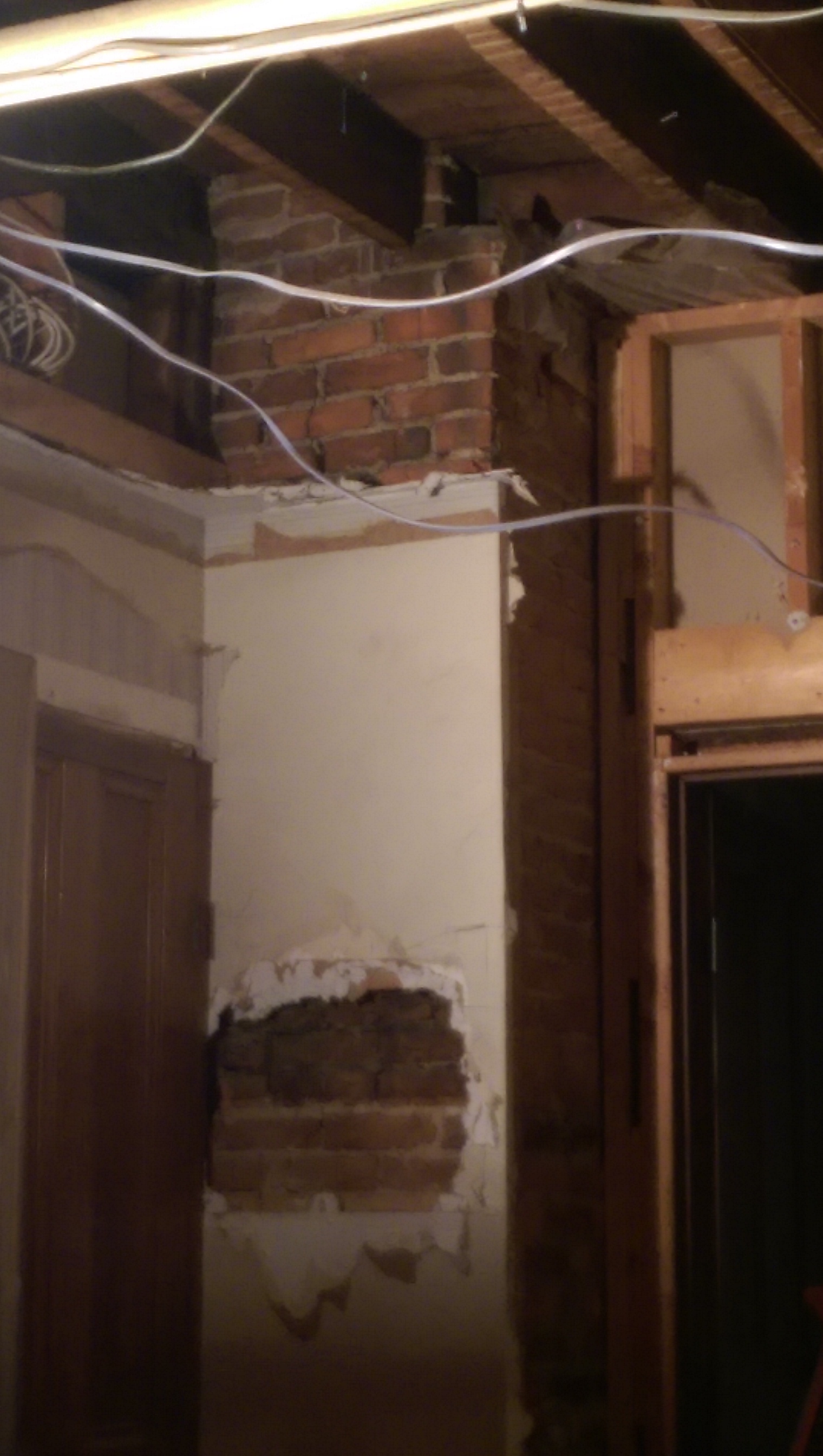 The top of the drywall there was where the previous owners put in a drop ceiling.  It was about 8′ tall.  The original ceiling, where we are pushing back to, is 12′ tall.  I can't tell you how much I am looking forward to how light, airy and spacious I think this will make the kitchen.  The brown textured wallpaper will be gone and we will continue Valspar's Homestead Resort Jefferson White on the walls.  It is a pale grey that in some palettes might be a white.  Next to a white ceiling, it is really subtle, but I love it.  These photos aren't the best because we don't have lights anymore!  We have a few work lights and that's about it.  That door on the left of the fireplace will be removed and we will be framing in a wall, so there is a long stretch of base cabinets for my baking supplies.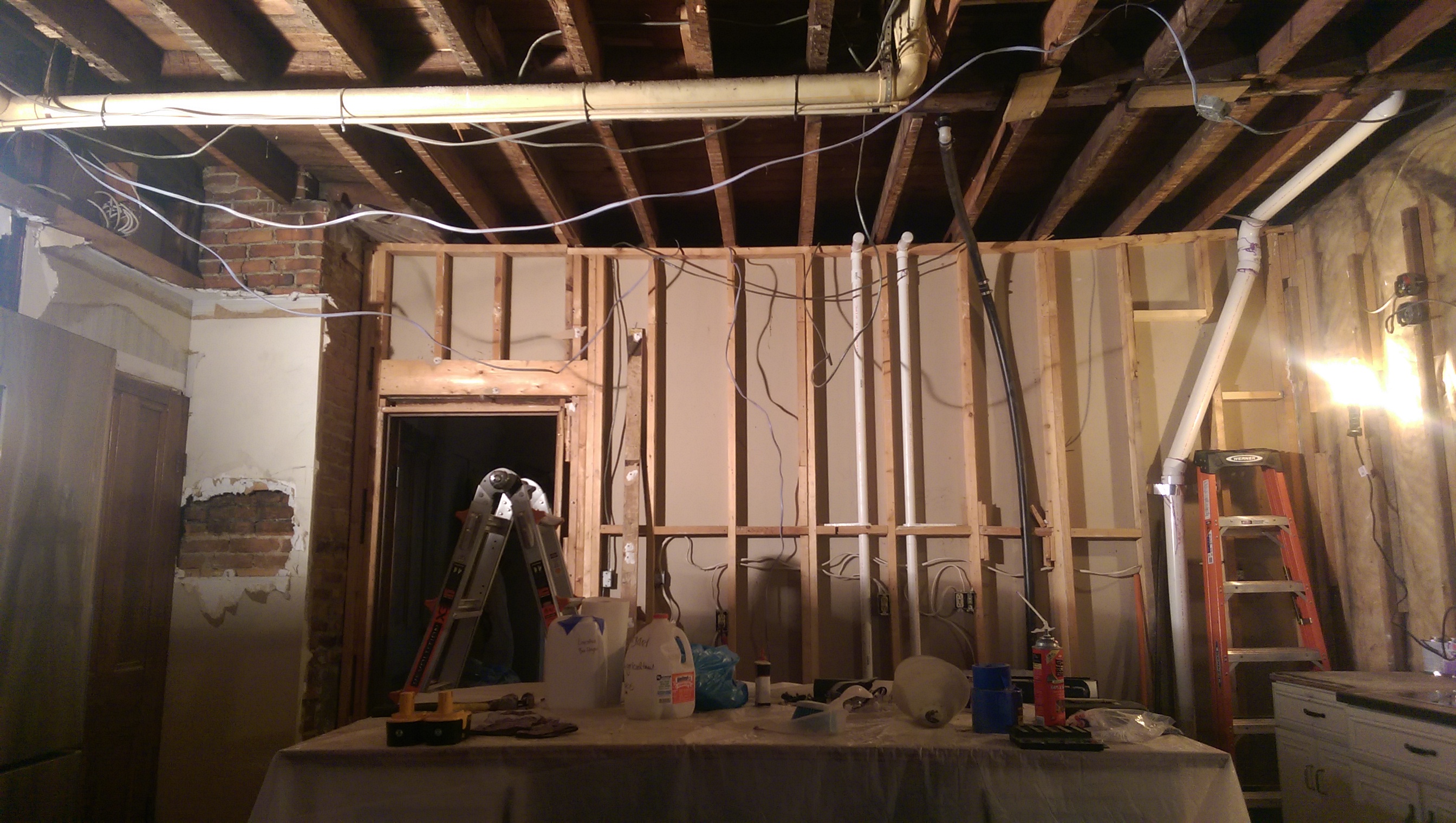 This is how the kitchen appears right now.  I showed it to my sister and we laughed at the memories of growing up pretty much like this ALL of the time.  My mother is the most can-do, confident woman I know.  I would like to believe I get this intrepid spirit from her.  There is literally nothing that I can recall that she is unwilling to tackle.  This little project?  Nothing to write home about!  I had no idea that growing up with that example would serve me so well.  Keith and I have had some people express some concerns and there has been some second-guessing about how much we intend to do ourselves.  I only wish those people could have spent a summer schlepping for my mom on one of her work sites.  I'm not worried at all.  (In fact, I told Keith that when I was a girl, I didn't dream of my Barbie wedding, I imagined my own kitchen.  You could say I have been researching this for 30 years!)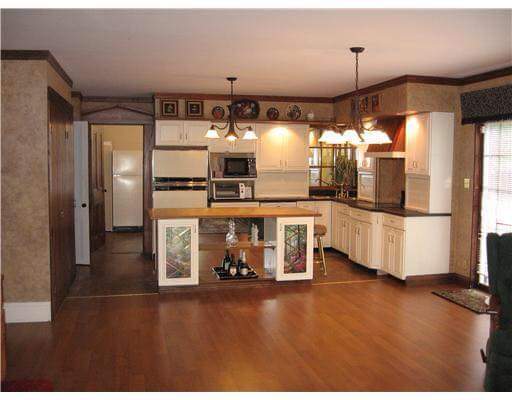 This is one of the realtor's photos just for a quick reference.  It looks crazy, right?  It's going to be fine.  I promise. 😉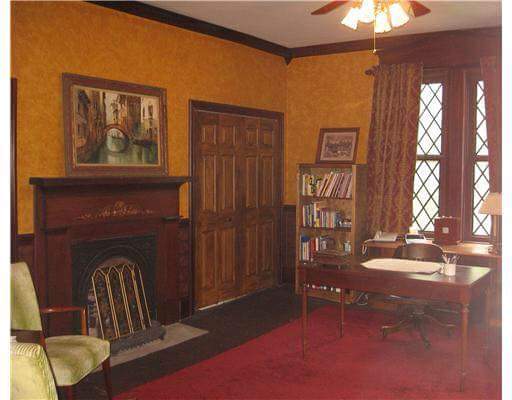 Don't forget I am also working on the den/office/mom cave, too.  Isn't she a beauty? LOL
You never know what you will find, whether it's in a house, a faux ceiling or when you examine the impressions left on your character by a parent.  So far, I'm 3-0.