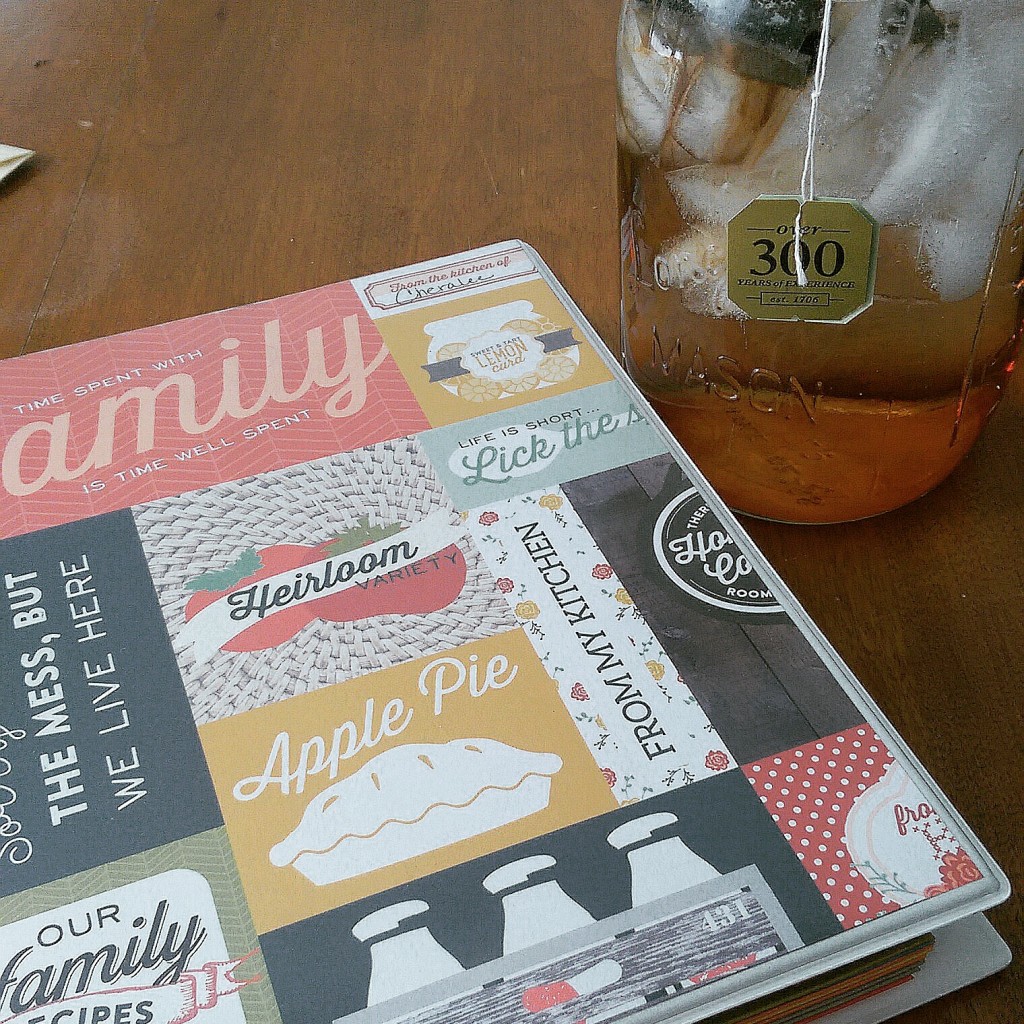 It's been an interesting month.  The Reno Kid started his first job, Sunshine began swimming classes and Keith travelled to North Carolina.  All of that means that not only are we not around the dinner table as much as I would like, the pantry isn't clearing out as much as I would hope.  Let's recap the 2015 pantry challenge month 1…
I began planning meals and gave one night each to the kids.  Sunshine opted for a dinner of mashed potatoes, vegetables and cod fillets.  The Reno Kid decided that instead of ham slices on sweet potato rolls, he would make ham and egg sandwiches (we had a surplus of both) with some smoked gouda leftover from New Year's.  I would have liked more than a sandwich, but after he added some stone-ground spicy mustard, they rocked.
I had a quick quinoa, savoy cabbage and garlic scape pesto stir fry.  It was so good to eat something flavorful and while the pesto had been frozen, it was incredibly fresh to our palates.
I defrosted our last conventionally-raised ham and managed to make it work several times:
Reno's ham and egg sandwiches
Sliced ham for dinner (twice)
Ham, green beans and potatoes (a childhood favorite of mine)
Thinly sliced for lunchmeat during a snow day
Stewed white cannelini beans with the bone for flavor
Grilled ham chunks for breakfast
I used up all of my french green and brown lentil making a Kashmir-inspired meal, heavily using cardamom, coriander, cinnamon, massele and cloves.  Thankfully, I was able to also empty a few Talenti gelato containers that I commandeered when I purchased the lentils.
I made my own cracked black pepper pasta dough and prepared butternut squash with 1/3 of our ricotta, two containers of frozen squash puree and three jars of our own sauce.  Holy bananas… (And WHO has 15 pounds of semolina?!?  This girl, that's who.)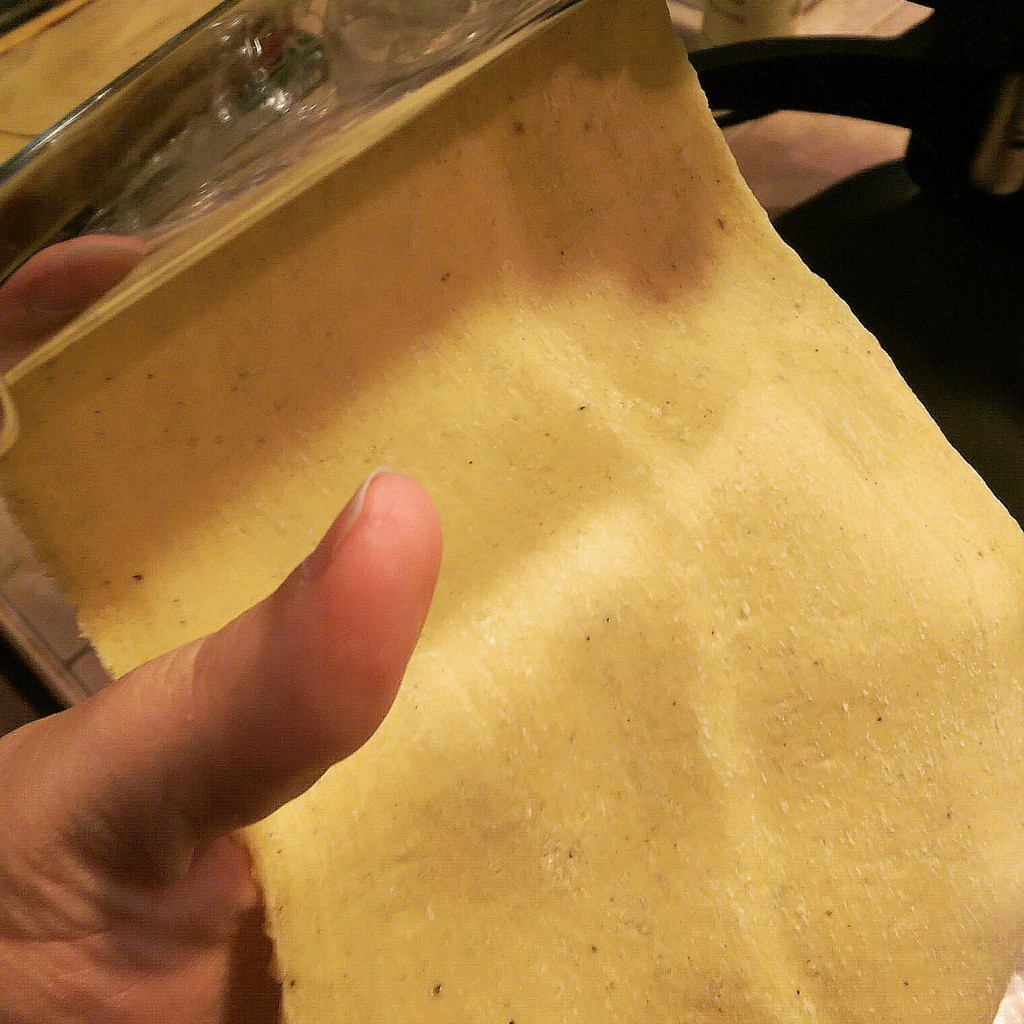 When we made our last trip to the store last December, everyone was able to throw what they wanted into the cart.  There were the usual suspects: chips, coffee, pretzels, Nutella, Gevalia drink mixes, Klondike bars, and refried beans.  I went a different route.  I grabbed a huge container of fresh salsa, Miracle Whip (I am the only one who likes it), ricotta cheese and ketchup.  Boy, am I glad I thought ahead!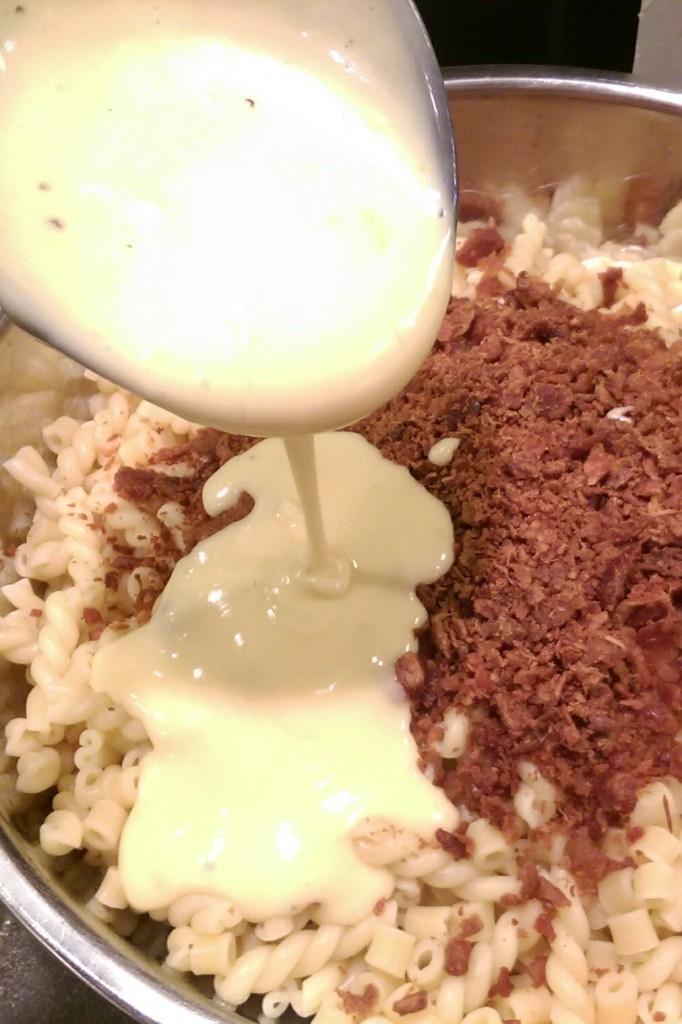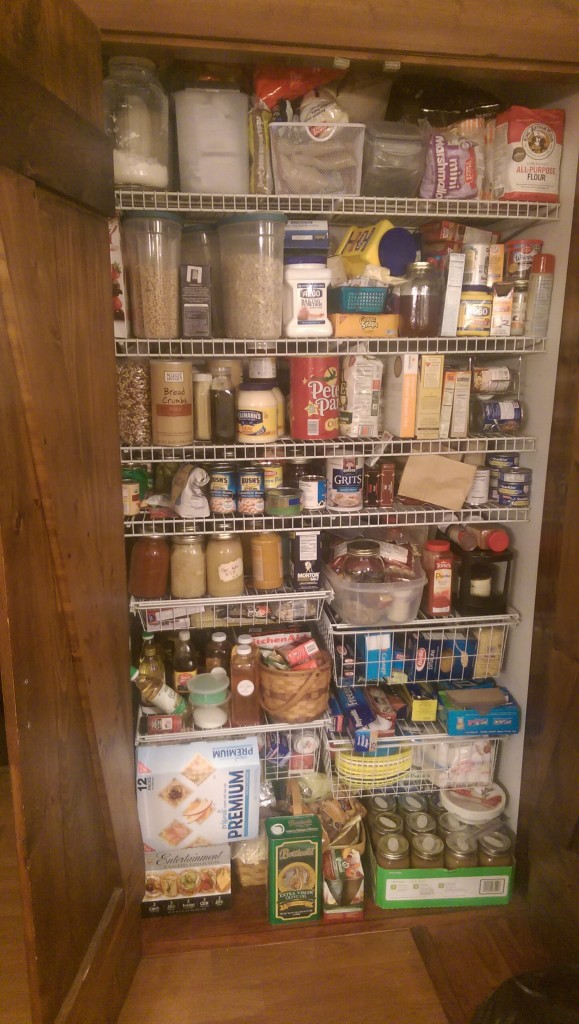 And here it is today: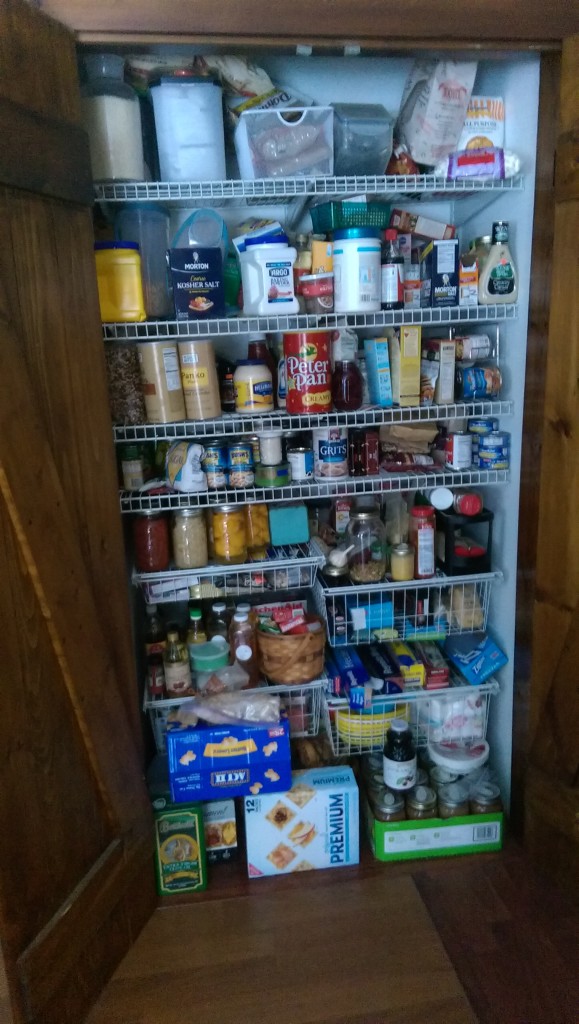 I know that we worked hard, but it doesn't seem like there was much of a dent made.  The meat freezers are still pretty full, the fruit and vegetables freezers are still full, too.  I suspect February is going to be much tougher.  No more double chocolate marshmallow cookies, I'm afraid.
Here's what I have learned during this first month:
I don't want to ever live without bread.
I miss fresh tomatoes.  Alot.
If given the choice, the kids will eat all of the pre-packaged stuff in a heartbeat.  Note the missing cereal above.
Don't go into a Whole Foods after not buying groceries for 27 days.  Keith and I had a MAJOR discussion over my desire to buy 12 blood oranges.  It wasn't pretty.
The SuperBowl is going to make or break us, I think.  With only 3 bottles of club soda left to make homemade fruit soda, not enough oil to make any kind of quantity of homemade potato chips and NO salsa (but 3 bags of tortilla chips)….well, wish us luck. 😉